Weekend Workshop Calgary, Alberta: "Journey to Peace"
May 10 @ 6:00 pm

-

May 12 @ 12:00 pm

PDT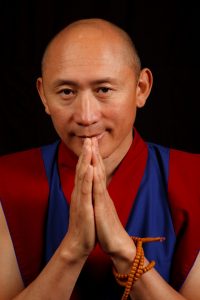 LOCATION:  Yoga MCC   2028 33rd Avenue SW, Calgary, Alberta
Teaching Times:
Friday May 10: 7 – 9 pm
Saturday May 11: 1 – 6 pm
Sunday May 12: 10-1 pm
There is suffering, there is a cause for suffering, there is an end of suffering, and there is a path of practice that relieves suffering.
The real issue for most people is not what is happening outside, but what is happening inside of us.  How we experience a situation depends on how we view it — how we interpret what is happening, how we describe the situation to ourselves.  Our experiences of happiness and suffering don't come from other people or other things, but from our own minds.
When we look back over the day or our lives, we may not feel so good about what has happened in the past.  It could have been our attitude, or what we said to somebody, or how we acted.
To help us "clean up" emotionally and resolve uncomfortable or harmful feelings, we need a purification practice so that we can learn to forgive ourselves and dissolve the negative emotions and karma we have created.
In the Tibetan Bön tradition, there are several purification methods and skills that anyone can learn and practice.
Please join Lama Geshe YongDong as he introduces and shares methods including mantras,  using hand mudras and the breath, meditation, and visualization.
Fee:  145.00
Everyone welcome!    
For more information, contact Nancy at: [email protected]