Nanaimo, Vancouver Island University (VIU): "Perfect Life, Perfect Death"
January 5 @ 10:00 am

-

4:00 pm

PST
The well known Tibetan Book of the Dead is simply a book about life – it is about how to live as well as a guidebook on how to die.   To live a perfect life is to die a perfect death.  In introducing the Tibetan Bardo, the main focus is the development of a clear picture and understanding of what to expect, with methods for the living to practice in preparation for death of oneself or others.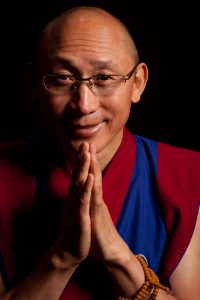 Whatever your religion or beliefs, there are countless books and information on what the afterlife, heaven, or nirvana will be like.  Who will guide you there, who will meet you there, the sounds, the lights, the smells, the sights?   Through mindfulness and meditation practices on each Bardo, we can begin to take control over our lives and our fears, now and in the future.
Join Lama Geshe YongDong as he presents his teachings including the five wisdoms in the preparation of death.
Location: Vancouver Island University, Royal Arbutus Room; Building 300 – Room 401
Registration Required
Suggested Donation:  $25.00 (no one is turned away due to lack of funds)
Bring your own lunch and drinks
Chairs provided, bring cushion if you prefer to sit on the floor;  dress warmly!
Parking:  Paid Parking is in effect on weekends
For more information contact: Jan @

[email protected]