'Living Mindfully During This Busy Time of Year' – Workshop offered at Sherab Chamma Ling or in Real Time via Zoom
December 9, 2018 @ 10:00 am

-

4:00 pm

PST

$35.00

LIVING MINDFULLY
Sunday December 9, 2018
Sherab Chamma Ling, Courtenay, BC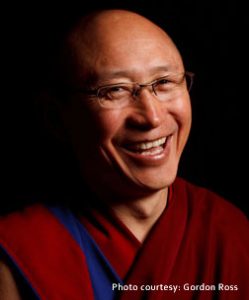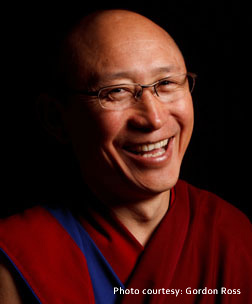 Lama Geshe YongDong, Tibetan Buddhist monk, will share his knowledge on how to discover and use mindful awareness in each moment our daily lives especially in this very busy Christmas season.   
It is easy to become overwhelmed by all the problems and suffering in the world and by the problems and difficulty in our own daily lives, especially during this busy Christmas season.    Our behaviour and attitude in our daily lives establishes if our relationships produce satisfaction or not.  This teaching is designed to help us remember and re-learn how to be at peace and live each moment of our life in mindfulness awareness.   Live in the present moment, right here, right now, one moment at a time.  Every mindful act, every intention, every small prayer, helps to heal the world.  We don't need to do huge, world wide important acts.
GesheLa  encourages you give yourself this gift to take the time to join us,  either at our Tibetan Bön Centre at Sherab Chamma Ling in Courtenay  or through Live Video teaching using the Zoom app, to learn about the true nature of mind, and your Buddha nature!     Discover what is mindfulness & awareness and how to use compassion & equanimity in our busy lives.   Learn how to use meditation and mantras as methods to cultivate mindfulness.
If you are registering to receive the Live Video teaching, you can make your payment below.  I also request that you email Norma at [email protected] and you will receive the Zoom code to fully participate in the workshop.  
Everyone Welcome!