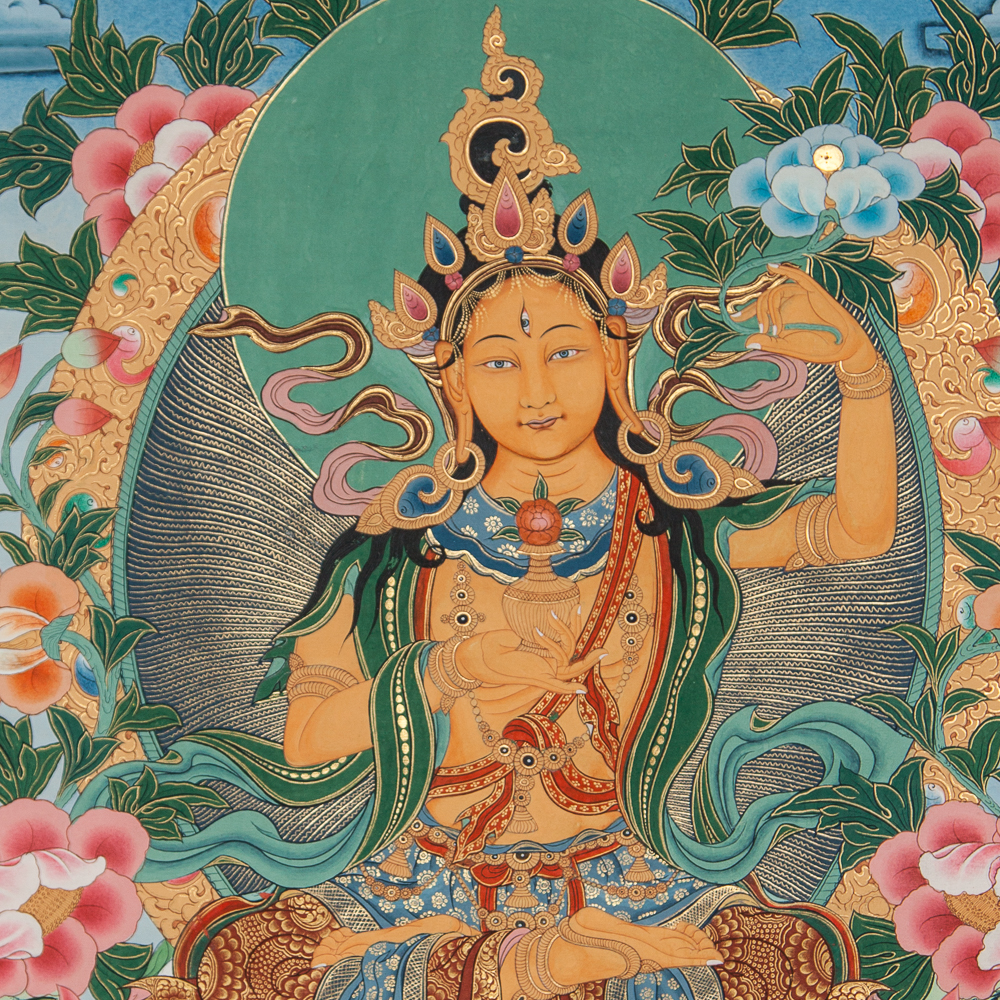 Board & Volunteers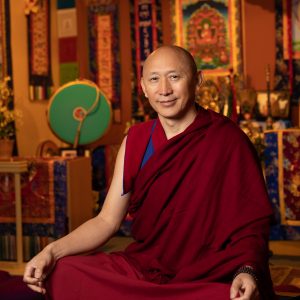 Geshe YongDong
Board Member, Bön Lama & Spiritual Director of Sherab Chamma Ling
GesheLa is the main teacher and spiritual director of our centre. GesheLa was born in Tibet, escaped to India and eventually made his way to Canada. His path from Tibet to Canada is a truly remarkable journey. You can read more about his life here.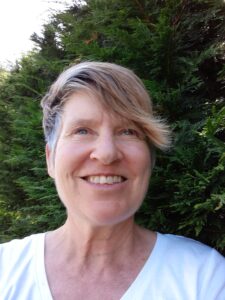 Esther Hutton, Odzer Tso
Board Member, Zoom Coordinator, Umdze
I have been a member and practicing Bon at Sherab Chamma Ling for over 10 years. I went on both pilgrimages, in 2015 to Norbutse and Menri and in 2018 to Menri with GesheLa and our sangha. These wonderful practices have enriched all aspects of my life. I chant mantras when I'm skiing, sailing, kayaking or hiking around the Comox Valley.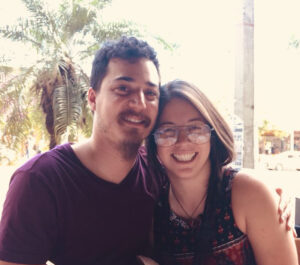 Estefania & Minor, Yangrig Tso & Yungdrung Tenzing
Volunteers, Graphic Designers
We are a couple of passionate Bön practitioners, architects and designers from Costa Rica. We collaborate in the design of Bön documents, brochures and general graphics. Estefania also helps with Spanish translations when necessary.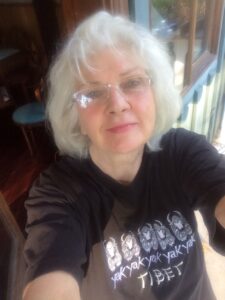 Colleen Embree Jay, Yungdrung Zangmo
Treasurer, Umdze
I feel blessed to have joined Sherab Chamma Ling in 2007 after my husband and I moved to BC from Ontario. Mostly retired now, I had a long career in acting and then horse breeding. I still ride and pursue a love of painting.
Tashi Delek, Colleen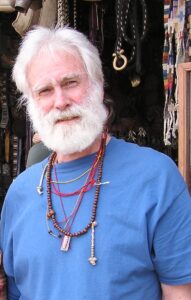 Larry Moss, Yeshe Wangchok
President, Umdze
As a student of GesheLa's since 2003, I have been a member of the Tibetan Bön Buddhist Society since its inception. I try to blend my spiritual and secular life. I have a daily spiritual practice and I am aware that I enjoy being alive. I like walks in the woods and I love road trips.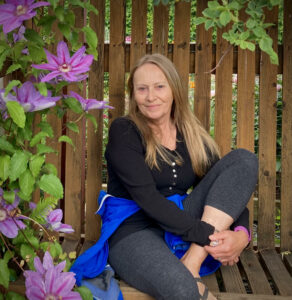 Norma Chambers, Namkhi Lhamo
Secretary, Personal Assistant to GesheLa
Norma was born and raised in small farming community in Saskatchewan, married in 1974, graduated from U of S as a Registered Nurse, worked and travelled extensively. Together with her husband, Norma volunteered and worked as a nurse in Africa and Asia for many years, chose motherhood while in South Sudan, surprising everyone by bringing home a son. They continued to travel when time and money allowed, and after a daughter joined the family, built and made their home on beautiful Vancouver Island.
Norma was drawn to the Tibetan Centre in Courtenay on a noon-hour walkabout, became a student of Bön and took refuge with Geshe La in 2009. She was convinced to take on the Secretary position with the Board in 2012 and has kept that position to date. From 2017, she worked alongside GesheLa to support and assist him with his important work.
Norma has been keeping retirement real since 2018, leaving her Public Health Coordinator position, obsessed with birds, nature and growing things, kitchen miracles, cycling, cats, hikes, book club, crafts, writing, sewing, knitting funky socks and dolls, plinking on the ukulele and spending as much time as possible strengthening her inner child as a first time granny. Currently in the process of building a cardboard kitchen just for fun and finding quiet time to write her mom's memoir.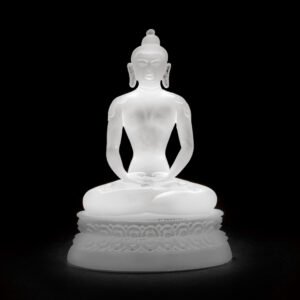 Bernadette Wyton, Deleg Tsomo
Volunteer, Research, Writing & Publishing Assistant
Bernadette and her husband, Keith, live in Port Alberni and Bamfield. They enjoy spending time with their children, grandchildren, and family, most of whom are on or close to Vancouver Island. They love food production gardening in Port Alberni and rainforest/rhodo gardening on the ocean in Bamfield where boating and kayaking are special fun. Bernadette has a passion for Dzogchen and integrating her practice with that of her 95 year old mother who is also a student of Dzogchen.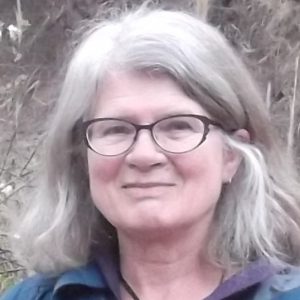 Wendy Poole, Yangkye Pedma
Board Member, Membership Coordinator
I am honoured to be a student of GesheLa, and through him the wisdom of Bön informs and inspires my life. In support of promoting the teachings in our local and international sanghas I offer service where I can, currently as membership coordinator of Sherab Chamma Ling.I retired as an Early Childhood Educator, and continue as a student and practitioner of Qigong. The many miracles of the natural world nourish me as I play in my garden, walk the local trails and kayak along our many beaches.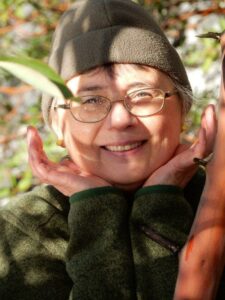 Marilyn Bowman, Dekye Tso
Volunteer, Editor, ESL Teacher
I have been blessed to be GesheLa's student since 2005. In 2018, I moved to Courtenay to be of more spiritual service to GesheLa and my sangha.
I am editor of the 20th year commemorative book of Sherab Chamma Ling and I also help with co-ordinating sangha get-togethers. With a strong background in ESL, I currently zoom tutor two Bon Geshes on a weekly basis, one from Kathmandu, Nepal and one from France.
My goal is to continue to support, nourish and spread the beautiful healing practices of Bon. Through all the activities, I have been blessed to enjoy the company of many sangha members. It is helpful that I love coffee and muffins and a good "sit"!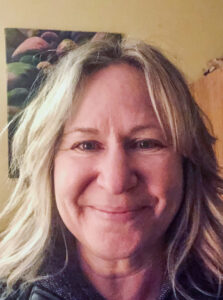 Charity Munro, Rigzin Wangmo
Volunteer, Writer, Editor
My journey with Sherab Chamma started in 2017 and I took refuge a year and a half ago. I study spirituality and focus on losing my ego, so I should be busy for a long time! Teaching high school, I celebrate young thinkers who are leading us into a more humane and compassionate future. In my spare time, I sing in a few different bands and love how music connects people together. A love of forests and my dog, Nootka, keeps me outside. My future goals are writing my first novel and learning to paint.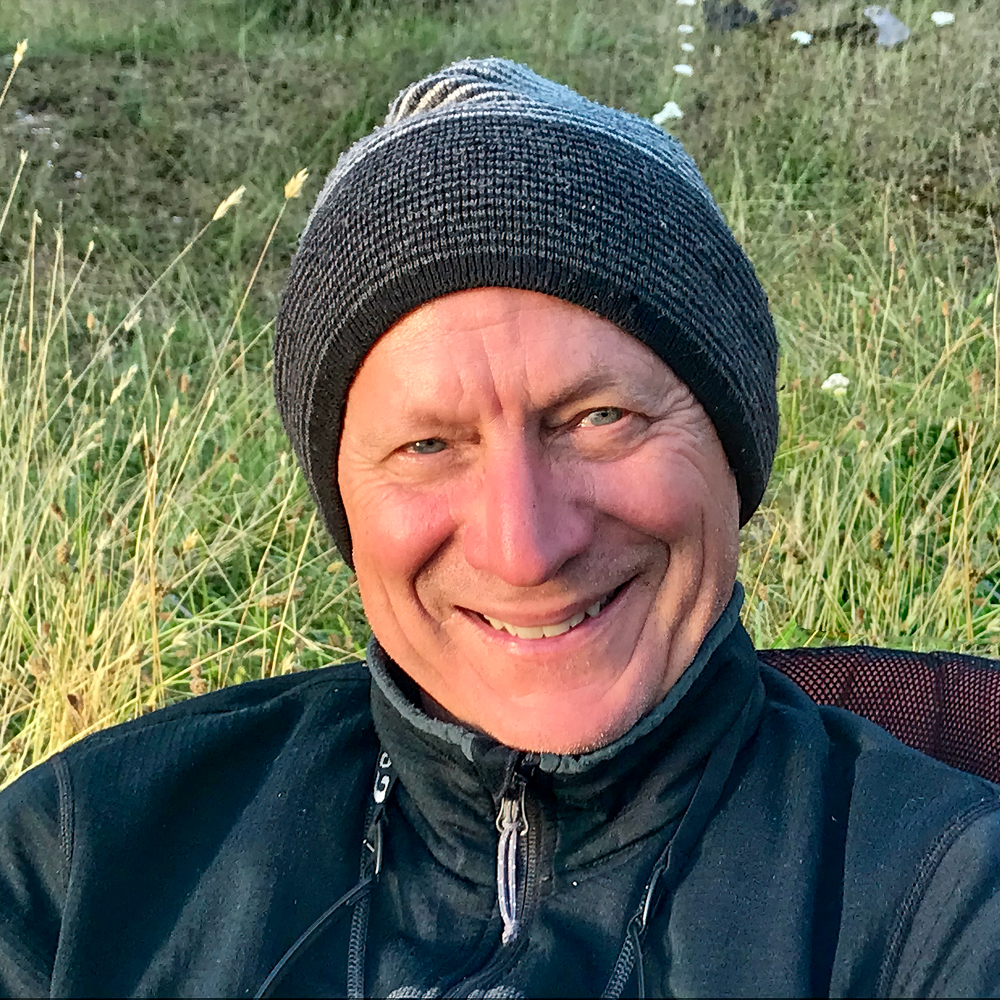 Gordon Ross, Yungdrung Rigpa
Vice-President, Digital Media, Writer
I was introduced to GesheLa and Sherab Chamma Ling in 2010 and I've been a devoted student ever since. I draw great sustenance from GesheLa, the Bön teachings and our growing sangha. It is an honour to serve on the board and to help out wherever my skills allow. I'm passionate and curious about life, nature, the universe, consciousness…pretty much everything. I've had the great fortune to travel widely on our beautiful planet in the roles of guide, teacher, writer and photographer.
As Sherab Chamma Ling continues to develop, I'm excited by all the possibilities including the planning and development of our hoped-for retreat centre right here in the Comox Valley.