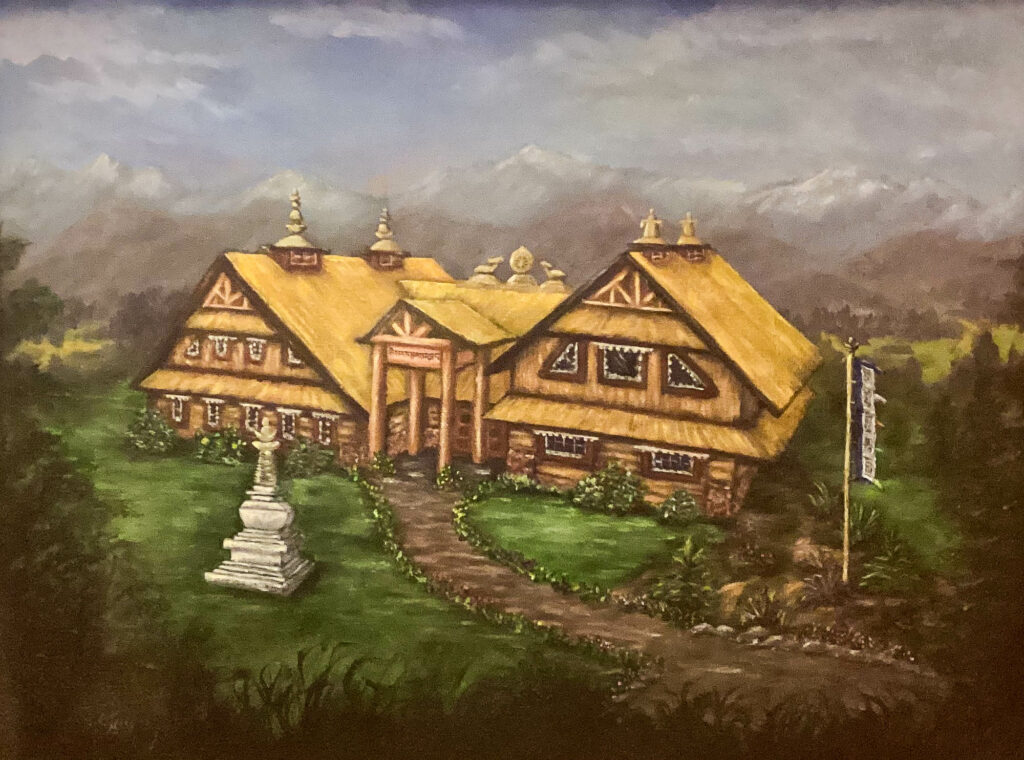 Sherab Chamma Ling Retreat Centre — Realizing Our Vision
We want to build a permanent retreat centre here in the Comox Valley on Vancouver Island. The vision to create this centre is one of the fundamental projects of Sherab Chamma Ling, the Tibetan Bon Buddhist Society and GesheLa, our beloved teacher.
Throughout the years, we have been fundraising toward this goal and progress has been made. As the pandemic took hold, we vacated our our downtown location in Courtenay and our sangha went online. We continue to meet weekly online via Zoom on Tuesday nights and for online workshops and retreats.
But we feel a pressing need to meet again in person and this has jump-started our fundraising efforts to purchase a new home for Sherab Chamma Ling here in the Comox Valley.
Thanks to your generous donation the Tibetan Bon Buddhist Society will finally have the perfect home for our teacher and spiritual friends and for hosting spiritual gatherings. This particular property is perfect for our needs, but timing and donations will have to line up in order for us to realize this particular property.
The ideas behind a centre in the Comox Valley
Sherab Chamma Ling will provide a much-needed venue in the Comox Valley for our sangha and many other healing and spiritual groups to practice and gather. At present the only venues available to these groups are community centres and church halls. Sherab Chamma Ling will provide an alternative for those who wish to gather to explore and experience Eastern and secular spiritual practices of meditation and chanting. Spiritual teachers from related philosophies and practices such as other forms of Buddhism, Zen, Hindu and yoga will be welcome to rent our centre once we are up and running. You can donate here. Thank you.